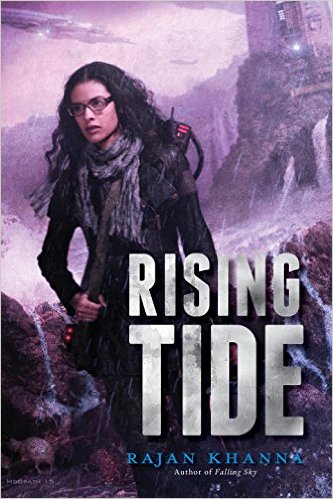 So the release of Rising Tide is almost here. Here are some things you may need to know about the novel.
Rising Tide is the second in a series of novels. Falling Sky is the first. You'd probably be better off reading Falling Sky first, but I'm hoping that isn't strictly necessary.
The book should be available at your local bookstore but is also available on Amazon, Barnes & Noble, ABEBooks and pretty much any retailer. Hardcopy or eBook. If you want to pick up a copy buy it wherever makes you happy.
If you do buy it, and read it, reviews are really helpful things for writers. If you write me one, I would be forever grateful.
If you're in the New York area (or will be), the launch party for Rising Tide will take place on October 8 at the Antler Beer & Wine Dispensary starting at 7PM. A limited amount of books will be for sale at the event.