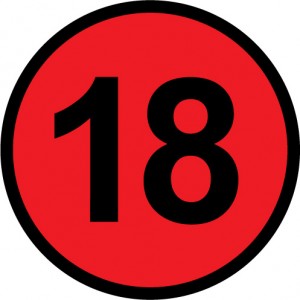 Red
Red is one of the colors of Christmas, of course, along with green. In doing some research on the origins of these colors, I came across some mention that red is associated with blood, particularly Jesus's blood. It's also the color of holly berries, traditionally a plant associated with the hoilday. Then there's Santa Claus, who traditionally wears red and white. The modern plump Santa look, with the red and white suit, was created by Thomas Nast and later popularized by Coca-Cola in their ads.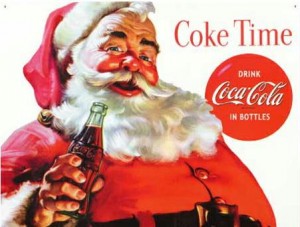 These days, red Santa caps are popular around the holidays, worn by people who want to display holiday cheer. Red caps, however, haven't always had such a rosy reputation. The faeries known as redcaps were fearsome creatures. Said to inhabit ruined castles, they would kill unsuspecting travelers and use their blood to dye their caps.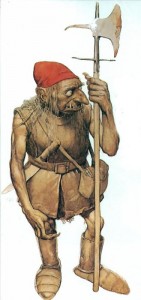 Redcaps make a number of appearances in fantasy tales based on the faerie world, usually as part of the Unseelie Court. They appear In the brilliant War for the Oaks, for example.
Not all faeries with red caps are evil, however. The Kabouter are Dutch gnomes who wear pointed red hats. Like other faerie creatures, they sometimes help out in the home.
The Red Wheelbarrow
by William Carlos Williams

so much depends
upon

a red wheel
barrow

glazed with rain
water

beside the white
chickens.